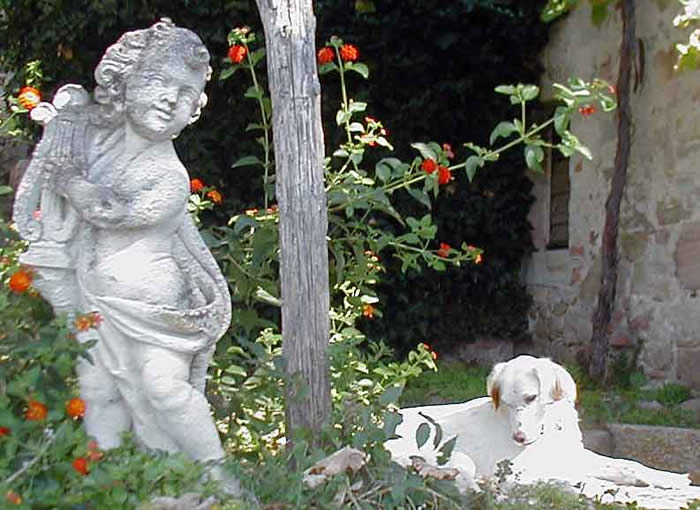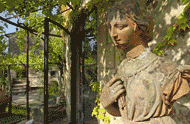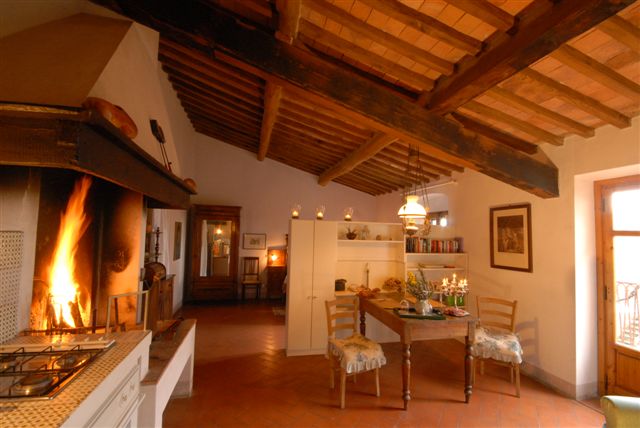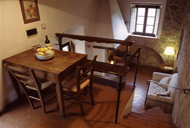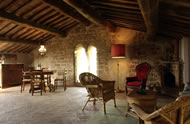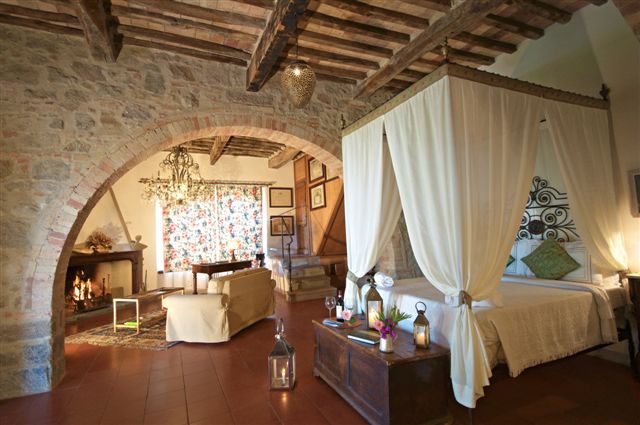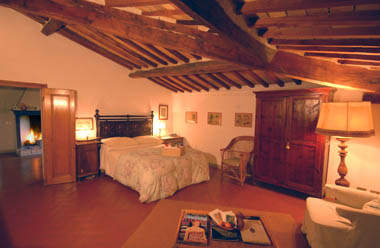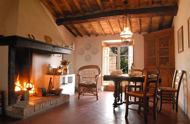 Suites & Apartments
Romantic suites in Tuscany Romantic suites in Tuscany Romantic suites in Tuscany Romantic suites in Tuscany
Pieve di Caminino offers differently sized self catering accommodations, for 2 peope (called suites) and for 4 people (called apartmens).
In addition Lecture and Meeting room facilities are available on request.
All the suites and apartments, surrounded by magnificent green landscapes, are equipped with openfireplaces or antique stoves, terraces and private green areas. All of them are impeccably decorated with the family's antique furniture and paintings, which are in a perfect harmony with the property' s atmosphere. The solutions are differently sized for 2, 3, 4, people, and all of them have a comfortable living space, bedroom, a kitchen/kichenette and bathroom with shower or bathtub. Private heating systems and old stone fireplaces extend the pleasure beyond the summer season when Tuscany Maremma reveals its deeper and more intimate secrets.
In order to match the particular relaxation atmosphere of Pieve di Caminino, NO TV equipment are installed in any room, while on request CD/MP3 readers are supplied (only low volume admitted).
Guests are all welcome at check in time (3.00pm - 7.00pm) in the main hall (former XIth century church). This space is a private museum, whose guided visit is granted only to Pieve di Caminino's guest. The visist can be done at check in time or can be booked for the following day of stay, during office time.
sUITES:

| | |
| --- | --- |
| THE SCHOOL | A charming small independent stone cottage studio(50 sq.m -540 sq.ft) is an ideal solution for a romantic couple. A Central fireplace, living room with kitchenette, balcony with view, entrance and shower room make this a very inviting spot. |

| | |
| --- | --- |
| TEACHER'S HOUSE | A romantic three level suite (55 sq.m - 592 sq.ft) built inside the northern nave of the ancient monastery has a living room with large fireplace, a small dining room with balcony, and kitchenette, and a penthouse bedroom with bow window breakfast corner; Bathroom with shower and bathtub. Air conditioning. |

| | |
| --- | --- |
| BIFORA | An ideal honeymoon suite, (70 sq.m - 754 sq.ft): sitting room with original XI century Romanesque doublewindow, kitchenette with little fireplace and a marvelous panoramic terrace. Queen size bedroom; Bathroom with shower. Air conditioning. |

| | |
| --- | --- |
| LA FORESTERIA | An e legant & romantic ground floor suite (80 mq - 861 sq ft), with authentic antique cast iron CANOPY BED and large fireplace. The comfortable open space is framed by a Murano chandellier and divided by two fairface old brick arches. The suite has a kitchen-dining area, wardrobe, bathroom with shower, charming large fusnished lobby, framed by roses. Free WiFI available (or deactivated) on request. |

| | |
| --- | --- |
| GAMEKEEPER'S HOUSE | Confortable apartment for a couple (77 sqm - 829 sq. ft) Living room with LARGE fireplace, kitchen area with dishwasher. Bedroom with double bed, facing the centenary olive grove valley with a panoramic French balcony; Bathroom with bathtub and shower. Furnished private patio in the front garden. |
APARTMENTS:

S.ROMITO

The panoramic apartment, for 4 people (90 sqm - 969 sq.ft)
kitchenette, dining room with fireplace and large furnished terrace; Bedroom with double bed;bedroom-sitting room with two single beds,bathroom with shower.




S.FERIOLO

Comfortable apartment, for 4 people (100 sqm - 1.076 sq.ft)
kitchen, dining room with fireplace; Bedroom with double bed;bedroom-sitting room with two small single beds, 2 bathrooms with shower.